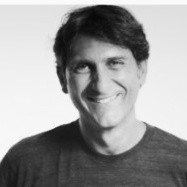 Change management "player", with a background based on the ability to mix 'rock solid' digital/online skills with a rounded offline knowledge, and a thorough management perspective. Able to ride the digital media revolution since 1999, with 20+ years of executive leadership in digital marketing, new media, omnichannel world, across a number of industries and territories.
He was most recently CEO of Agi and Chairman of D-Share, working on shifting the positioning from real-time news provider (publishers/editors) to a more rounded, "full service", Media House,
Prior to that, he was Country Manager of Twitter Italy, managing the Italian startup, VP Commercial at ItaliaOnLine where he built and managed a complex sales organization for Italy's second-largest web portal, Country Manager for Microsoft Advertising Italy, and the EU VP of Sales for Nielsen.