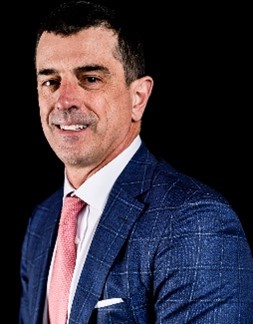 Andrea is an Advisor & Angel Investor, since 2014 Senior Advisor at Deloitte Italia, he focuses on innovation and digital transformation initiatives in diversified sectors including Foodservice, Telecommunications & Media, Transportation, and Financial Services.
In the last 20 years, he has experienced the different facets of how to improve customer interaction and improve customer experience across different points of contact both on the B2C and the B2B initiatives.
Founder of the Advisory and Investment boutique Value Rising Partners, he has been directly involved in a number of entrepreneurial initiatives in Europe and in the USA.
Other/prior experiences: EY – Senior Partner, Capgemini – Vice President, Telecom Italia -Business Unit Director, Tele Sistemi Ferroviari – Co-Managing Director, Avaya – Sales Director Italia, Lucent Technologies – EMEA Strategy & Business Development Director, The World Bank Group, Booz Allen & Hamilton
"I loved the Moffu spirit from day one, sharing the idea that  business must be fun and linking dots across the professional community can make the difference"