Founding partner & Chairman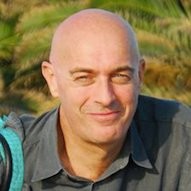 A travel specialist, with significant management experience in other industries, also an entrepreneur and a start upper, has led three PE portfolio companies to successful exits, including Venere.com, to Expedia, Home Shopping Europe to Mediaset and Bluvacanze to MSC Cruises. Co-founded Moffu Labs in 2014 and is currently the Chairman.
Other / prior experiences: Destination Italia, Founder & CEO; Unidad Editorial (RCS), Director General; Bluvacanze Group, CEO; Venere.com, CEO; Home Shopping Europe, Founder & CEO; Nielsen, Country Manager; TNT Express, Country Manager; Booz Allen Hamilton, Principal.
Skills
Travel & Accomodation Industry